Bridport Scottish Dancers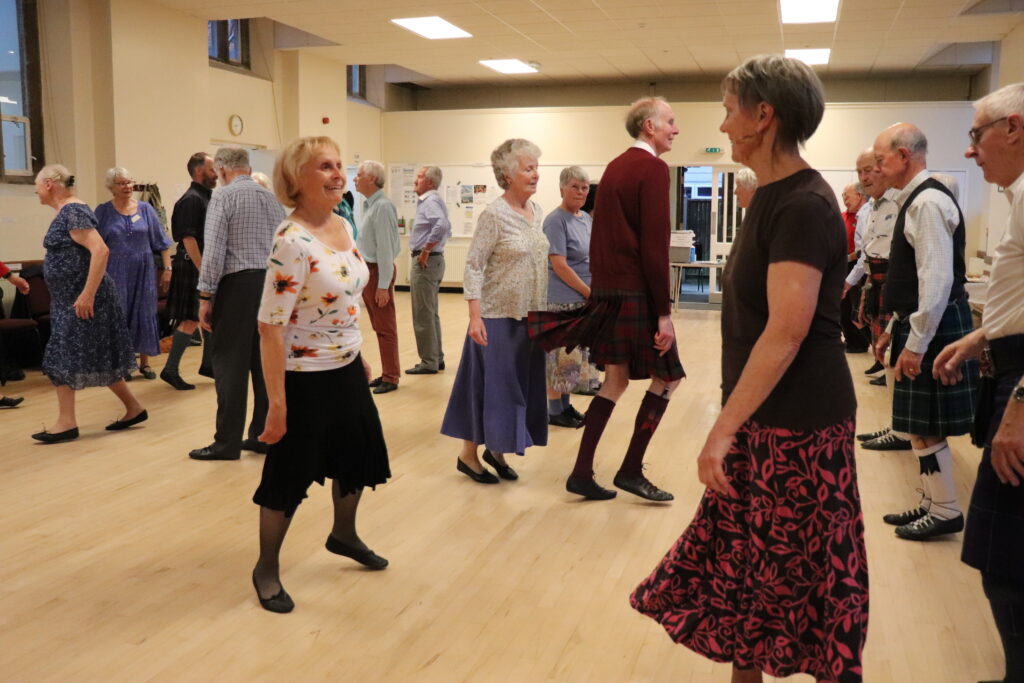 Bridport Scottish Dancers were founded in 1995, with the first meeting held on the 13th Sept 1995. The founding group included Pat & Jed Hughes, Kath Allan, Robert & Margaret Dawson, Mary Mallows, Philippa Fortescue with Ann Prior and Bill Allan as our original qualified RSCDS teachers.. It has endured and been well attended over the years, indeed there are members still with us that were in at the beginning.
We are a social club that welcomes anyone who is interested in Scottish Country Dancing, inexperienced, experienced, singles or couples. All that is needed is a pair of lightweight shoes, preferably with soft soles.
We have regular meetings almost every week on Wednesday evenings from mid September through to the end of May the following year. We have social meetings June, July and August. We and other clubs have larger events which can be attended some with live music and it is usual to have a meal that may be 'bring and share' or provided.
Our club is run by a committee, which is voluntary and unpaid. Our callers are all members and also unpaid. Our sessions have a variety of dances that are changed regularly to keep it interesting and twice a month the first half of the evening is run by a teacher who helps newcomers and all of us with our technique.
Halfway through the evening we have tea/coffee and time to socialize, the dances are more advanced in the second half so more experienced dancers have the more complicated dances to enjoy. All this for just £3/evening, at time of writing this, and you will not have to pay the first time you give it a try.
You will find us friendly and the dancing helps keep you fit.
Chairman
Malcolm
email:[email protected]