Bridport Scottish Dancers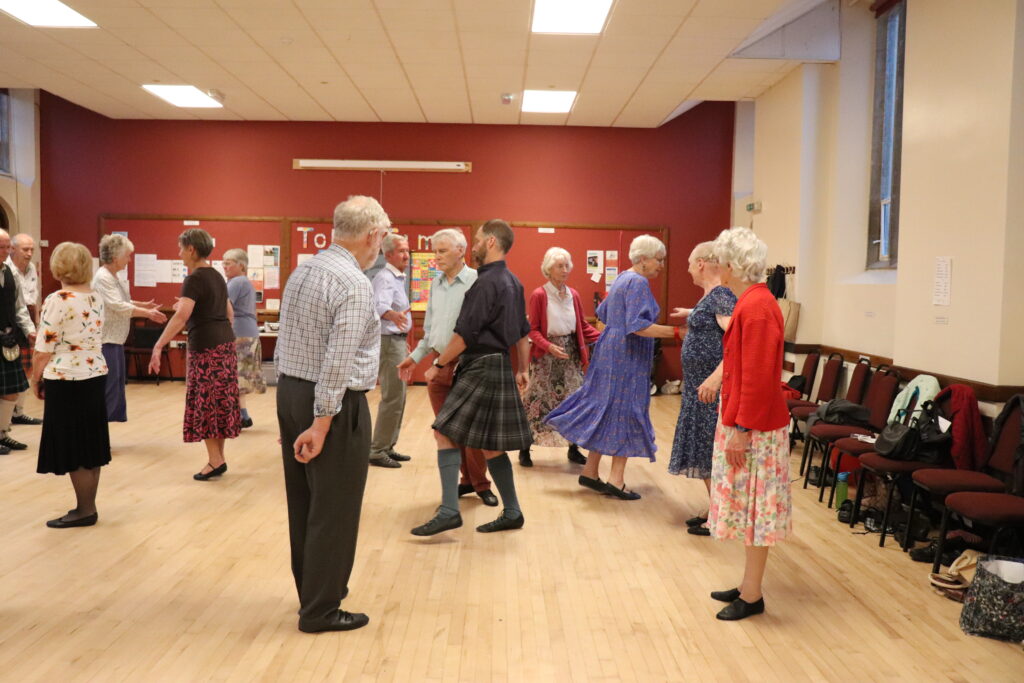 We dance on Wednesday evenings 7.15 for 7.30 – 10pm in Church House, South Street, Bridport DT6 3NN.  Occasionally, Party Nights, we dance at Salwayash Village Hall at DT6 5HX.
Car parking in Bridport is available over the road, 150 yards from the Hall. Salway Ash has its own park.
COVID19 – Please do not attend if you feel at all unwell.
Most people bring their own hand sanitiser, but it is also provided. Bring your own MUG for half-time break with tea/coffee provided.
Charge – £3 per person.
You do not need a partner. Everyone mixes in. Bring soft shoes.
The Season: September to May, with Social dancing once a month (usually first Wednesdays Oct – May) and last Wednesdays in June, July and August. If you are a beginner, we suggest you aim for a September start.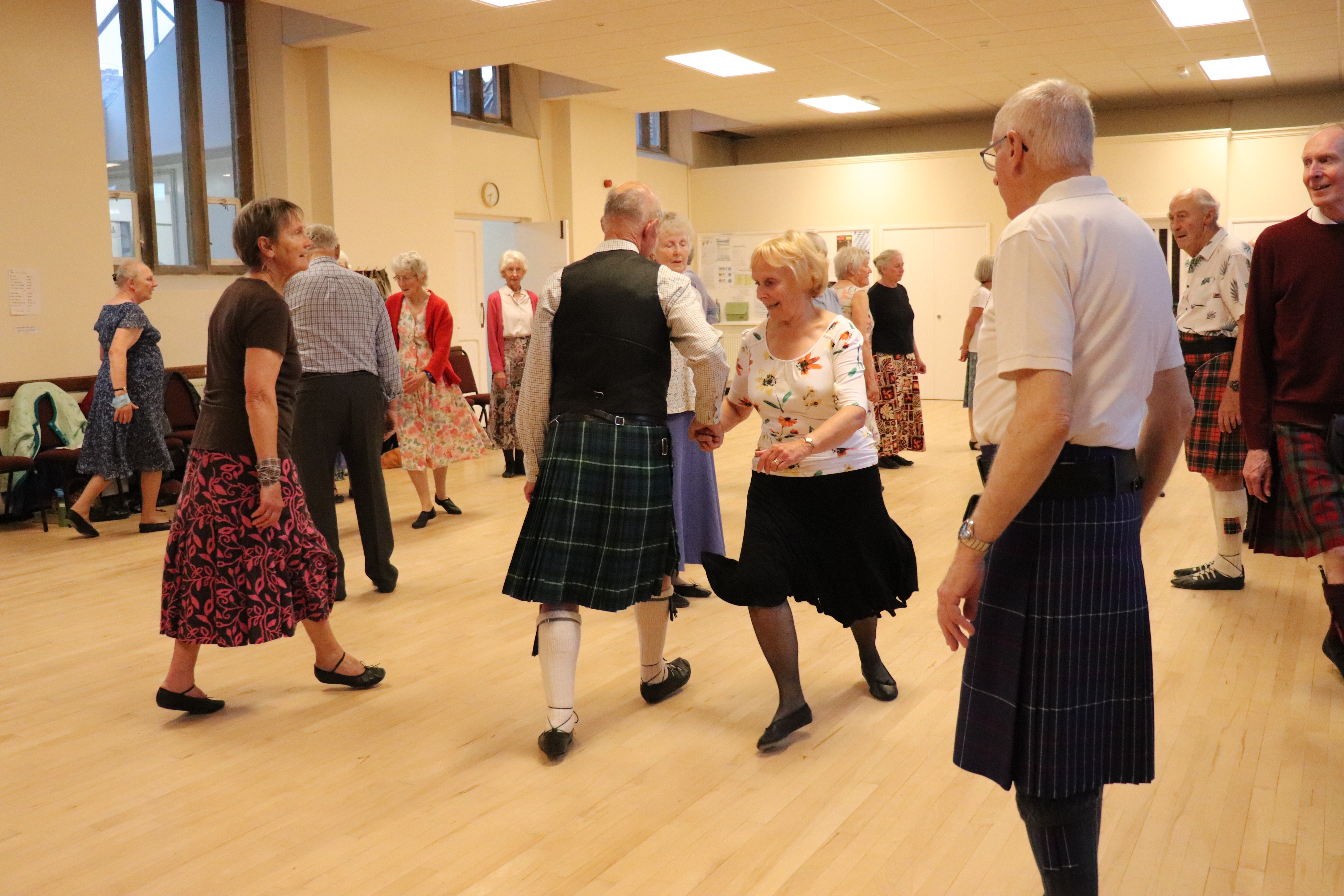 More information
email:[email protected]